Warrior Coaching & Mentoring
Our coaches have the ability to view things from afar — in what some call 'helicopter vision' — and to shed new light on difficult situations. Often they can act as a sounding board through tough decisions, help sharpen skills, and motivate.
Many entrepreneurs, successful athletes, and CEO's have used coaches and mentors at one time. They learn by following the footsteps of those who have experienced first hand the failures and successes. Therefore our warrior coaches have been in the situations that taught us the lessons that we have transitioned into a stronghold to provide you with the fast trackability.
Part consultant, part motivational speaker, part therapist and part rent-a-friend, coaches work with managers, entrepreneurs, and just plain folks, helping them define and achieve their goals — career, personal, or most often, both. Newsweek
With the Warrior Wealth Solutions Coaching and Mentoring service, we will close the gap between your limited beliefs, and challenge you to think bigger, stronger, and wealthier.
What our coaching and mentoring service does for you
You will be contacted by one of our warriors to discuss what we can do for you and develop accountability one on one. We will discuss with you what your needs are. We will ensure that taking responsibility and accountability for all of your actions and mindset will allow you develop a better outcome.
Our team of warriors will get with you and develop a set of goals that you want to obtain and ensures that you create the standard to ensure that you will reach the goals. Our warrior coaches and mentors will help show you how to create more of a positive well being, create more wealth, and make life easier for you.
Warrior Coaching & Mentoring Overview
Our Warrior Coaching and Mentoring service profoundly different than the traditional life coaching services that are out there. We ensure you gain the value that will help you build personal strength, both physical and mentality. Warriors are a unique breed, and if you are ready for the change, get with us today!
Helps you understand and creates personal goals;
Clearly builds inner character and transition;
Challenges mental capabilities ;
Unique therapy for business, personal development, and health;
Creates a unique friendship and provides you with guidance;
Access to one on one and groups within our members-only social media groups;
Access to monthly or daily meetings on Skype with your coach;
Personal meetings and coaching & mentorship access;
Chris Jackson has helped push me into the mindset of business and working towards a new career all at once! He is a great example of the warrior mindset, to always keep pushing and to always strive for more. These are very important qualities to possess to have a successful life and he has done just that! He is simply a inspirationalist who drives you to success!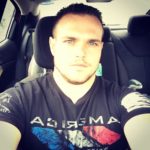 Shane
Chris Jackson is a great example of what it takes to succeed, not only in business but in everyday life. His hard work and dedication have shown me that if I work hard I can achieve anything that I want. Thank you for being a great leader and an awesome teacher!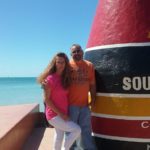 Shelly
Warrior Wealth Solutions inspires others alike to push for more and to never give up on their dreams. Coach Chris was a pleasure to work with. He never ceases to amaze me with his skill set, ambition, and knowledge on how to excel your life and on how to make yourself happier through financial independence. Thank you, Chris!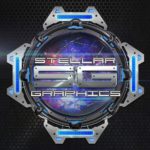 Scott
NEED A MIND SET CHANGE? GET IN TOUCH NOW!
Contact us today for a free session and see if we can help you build a personal change that will inspire you to make life changes and create more wealth in life, happiness, and etc.